Whether or not you're setting New Year's Resolutions, taking some time to sit and write down some goals for yourself can help to put things in perspective, jolt you into action, or help you envision your future. But – how can you make sure that you're setting goals are the right amount of challenge without being unreachable? How can you make sure you don't get caught in the Resolution trap of falling off the wagon in February?
Here are 3 of our top tips to help make sure you knock your 2019 goals out of the park!
Ask yourself WHY you want to achieve this goal. Context matters! Is this something that you're deeply motivated to accomplish, or did you hop on a bandwagon of things you think you "should" be trying to do this year? How will reaching this goal make you feel? How will it change your daily life?
Try filling in these blanks: I want to __[your goal]­­__ so that ______________.
Be as specific as you can, set a realistic timeline, and decide on how you're going to measure progress. Sure, "get healthier" seems like a good goal – but how will you know when you've reached it?
Make an action plan. Now that you've got your goal down on paper, you've decided on a timeline, and you've identified how you're going to measure progress, don't just sit back and cross your fingers that you get there!! Map out the actions that it will take to achieve your goals, and then decide on your first step.
Bonus tip: tell someone else (or many others!) your goal, to hold you accountable – and to help you celebrate your successes along the way!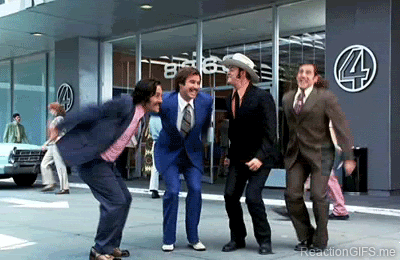 We hope 2019 brings you all kinds of health and happiness! If you're looking for a boost to get going, try out our New Year, Fresh Start promo – a sampler pack of our services at a discounted rate, to help you discover how we can best help you reach your goals!
From now until January 21st, receive:
Your Initial Consult
1 Private Personal Training Session
1 Strength Camp Session
1 30-minute Nutrition Review
…all for $75!
If you've ever wanted to try us out, but were afraid to commit to a program, this is for you!
For more information or to get started, fill in the form below and we'll be in touch with you shortly.